---
SINGLE FLOAT
Testing the Waters
$69 one time fee

1 x 90 minutes

Shareable

No Expiry
Book a Float
VIP MEMBERS
Make it a practice, bring friends
*BEST VALUE*

SHAREABLE – Make it a family affair

1 x 90 min float

Unlimited additional floats at $49 each

Discounted 3+ Hour Floats – Double Up!

15% off retail

Renewed monthly

Minimum 3 month commitment

Exclusive VIP Deals
Purchase
INTRO 3-PACK
Recommended for first timers
$138 one-time fee

3 Sessions for the Price of 2

NON-SHAREABLE | No Expiry

3 x 90 minute sessions

One-time purchase per person
Purchase
---
3-PACK
Perfect for Sharing
$177 one-time fee ($30 savings)

3 x 90 minutes

SHAREABLE

No expiry
Purchase
FLOATER'S DOZEN
Buy 12 Get 1 Free
*BEST VALUE*

$600 one-time fee ($297 savings)

13 x 90 minutes

SHAREABLE

Great for groups

1 Year expiry
Purchase
7 DAY CHALLENGE
Recover from binging on shows
7 Sessions in 1 Week

NON-SHAREABLE

1 week expiry from first appointment

Call to book (if not booking day of purchase)
Purchase
How to book
Create an account with us here to access our various prices and packages.
Book your float! Choose which day and time works for you.
Show up! Come about 10 minutes prior to your float. If you're driving please gauge for traffic and research where you can park. If you're taking transit, please review your route.
Be briefed, shower and enjoy your experience.
After your float rinse off the Epsom salts, get changed, grab some tea, sit and chill, reflect, browse our retail, write, chat and share your experience.
Terms and Conditions
Information published on this web site is provided for the use of its visitors and you are advised that, although care has been taken to ensure technical and factual accuracy, some errors may occur. No guarantee is given of the accuracy or completeness of information on these pages. Please be aware that Float.Calm may alter the information on its web site from time to time. Float.Calm shall have no liability arising from the use by any party of the information on this web site. Float.Calm does not warrant the information on this web site in any way and in particular no warranty is given that the web site or its contents or hypertext links are virus free or uncontaminated. You are advised to make your own virus checks and to implement your own precautions in this respect. Float.Calm excludes all liability for contamination or damage caused by any virus or electronic transmission.
Summary: Kathy initially used floating to help with her chronic pain but soon after discovered that it has much more to offer. Listen how floating has changed her outlook on self care. What is Salty Confessionals? This project was a bit of an accident, but a wonderful...
Summary: Peter is a musician, composer, student and teacher. Listen how be uses floating as a way to enhance his creativity and "untangle the mind". What is Salty Confessionals? This project was a bit of an accident, but a wonderful surprise.  Initially we...
About Us
---
Our goal was to create an affordable, easily accessible environment that helped enrich people's lives by providing an opportunity for them to DISCONNECT from everyday life. This experience of "exploring the private sea" allows people to RECONNECT with themselves to find a deeper sense of consciousness and compassion.
Read more about us.
Follow us on social media!
---
Float Calm Winnipeg © 2014. All Rights Reserved.
Contact Us
---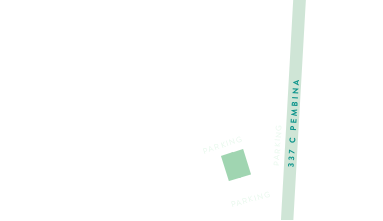 A | 337C Pembina Winnipeg, MB
P | 204.477.6507